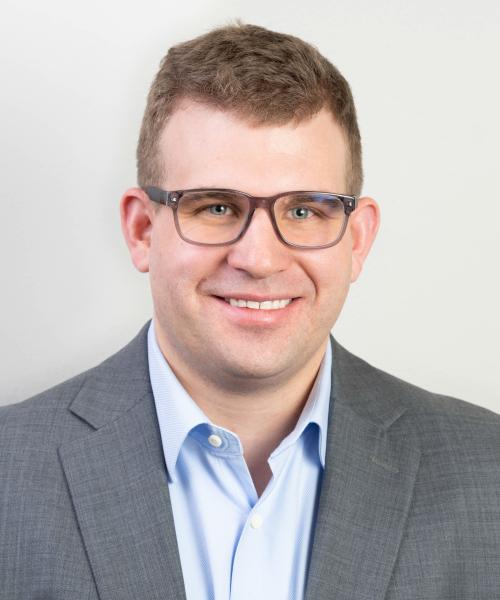 Jordan Daniels
Client Service Associate
With four years of experience in the financial industry, Jordan understands the value of financial planning.   Jordan appreciates processes and is dedicated to going the extra mile.  His hardworking nature is an asset to our team.  Always willing to lend a hand and eager to help clients, Jordan distinguishes himself with his listening skills and calm demeanor.
"I really enjoy learning about a client's story.  It's so rewarding to find out where they grew up, how we can help, and to truly listen to what matters", says Jordan.
Jordan moved to Bend in 2015 from Portland but grew up in Klamath Falls, Oregon.  He attended Southern Oregon University and earned a Bachelor of Science degree with a focus on interpersonal communication.
The son of a teacher, Jordan was often exposed to families who couldn't afford to participate in extracurricular activities.  This experience inspired Jordan to help others better their financial situations.  Several years later he ran into a financial advisor friend.  When he heard how the friend was helping others, he knew that was the right path for him. 
Drawn to numbers, Jordan truly appreciates quantitative data and shines when translating data into actionable solutions.  In both his professional and personal life, Jordan believes that everything has a place.  From his tidy desk to his immaculate garage, his mind is clearest when all is in order.  
At home, Jordan spends time with his wife Camelia and their German Shorthaired Pointer, Stevie.  He can often be found working on cars in his garage, cycling, or racing at High-Performance Driving Days.  In his spare time, Jordan adventures with the "little brother" he connected with from Big Brother's Big Sisters of Central Oregon.  They often mountain bike or skateboard together. 
Fun fact:  Jordan built a racecar.  He and a friend reconstructed a 1993 Mazda RX7. 
Certifications, Licenses & Registrations
Series 66